Well we've had a taste of summer and if your anything like me its left you wanting more! I'm hoping the British weather is planning on being kind to us this year as there are so many things in the shops at the moment that I have caught my eye and have made a mental to buy list. If you've been out and about in the shops recently or just flicked through a mag (either Vogue or take a break……I won't judge!) you have probably seen a lot of Embroidery about. No longer is it something that only ladies over the age of 90 do! For this spring summer season its everywhere.
I'm going to focus on tops and dresses…it's my way of shopping but justifying that it's of course, purely for research purposes!
It's no secret I am a massive fan of Zara (my Hermes delivery lady will tell you that!) they seem to have this trend all sewn up currently (no pun intended!)
I've picked a few items out that have caught my eye and my paypal account! Firstly we have this gorgeous white balloon sleeved top, perfect to wear tucked into cropped jeans or denim shorts.
Zara embroidered blouse £39.99
This dress would be perfect to throw on in the warmer weather, loose fitting and perfect for hiding those extra Mr Whippy's over the summer!
embroidered midi dress £59.99
This is actually described as a mini dress! Personally I'd advise NEVER bending over in this but maybe stick to wearing it as a tunic. I adore the gold against the blue and worn over white or light blue turned up jeans I think would look gorgeous.
Zara embroidered mini dress £39.99
How about this pretty top, simple and elegant and perfect for wearing under dungarees or with culottes.
Topshop embroidered poplin top £36-00
Be still my beating heart…. this stunning Monsoon dress is most definitely on my most wanted list!
Monsoon embroidered dress £69.99
A cute New Look jacket perfectly styled here with white jeans would be just perfect for throwing over a simple vest top, t-shirt or maxi dress. I would personally however change the style of jean! I'm not a massive fan of the postman being attacked by a dog look.
black embroidered cardigan £29.99
How about this Simple and understated top just right if you just fancy dipping your toe into this trend without spending a fortune.
Black embroidered trim bell sleeved top £24.99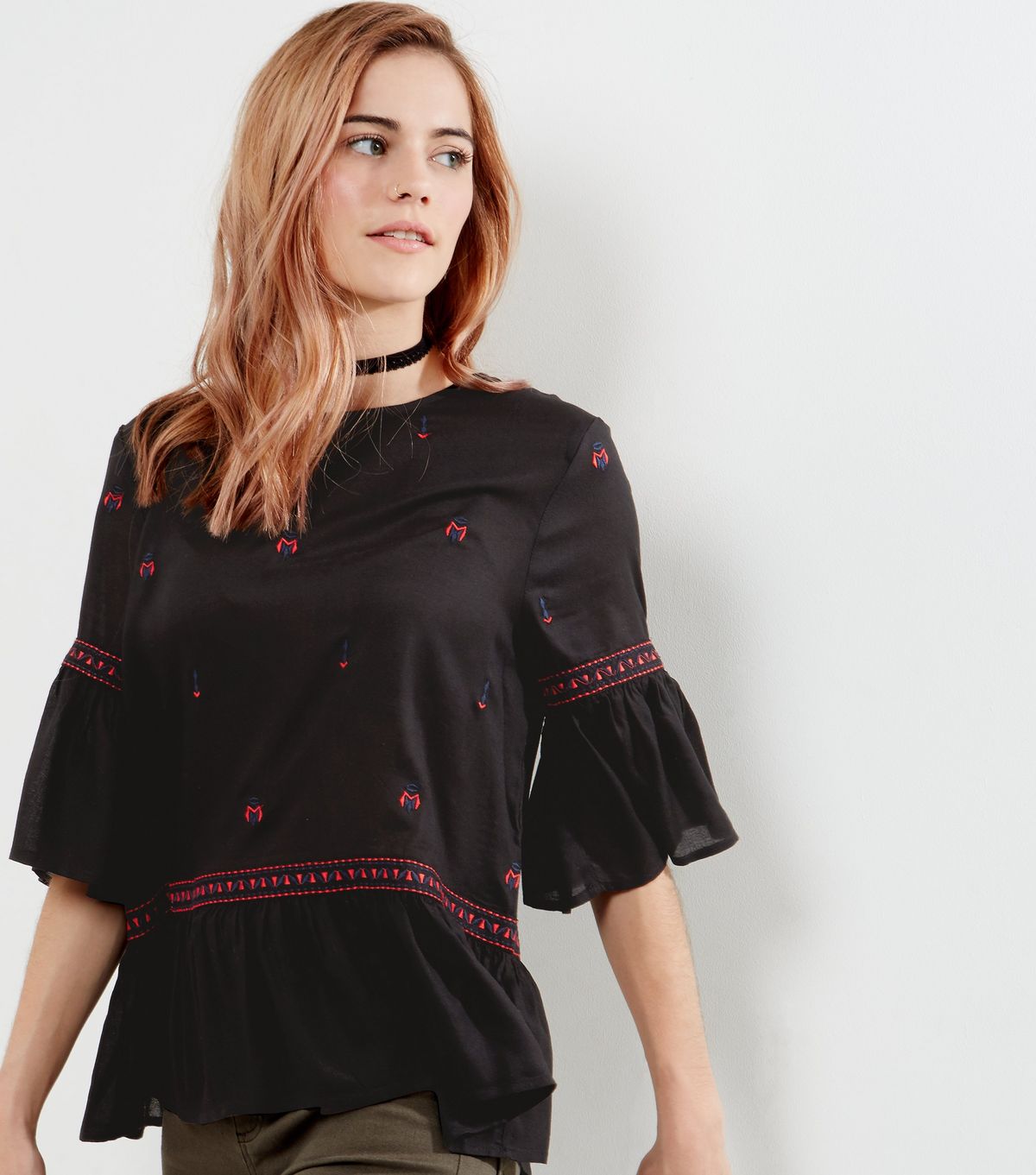 So will you be embracing embroidery this season? I'd love to hear your thoughts 🙂
Hazel xoxo
(images from pinterest)